To purchase a puppy, you must begin by completing an application. Once your application has been accepted, we will contact you, and a $500 deposit will be requested in order to place you on the master waiting list and reserve your place in line. This deposit will be applied to the cost of your puppy. The deposit will be refunded only if a puppy does not become available within a year of the acceptance of the application.
Indie/Noodles's "This is how we blue it" Litter
Born March 9, 2023
Indie and Noodle had 8 beautiful puppies! 3 sweet girls (Sky, Tiffany, and Sapphire) and 5 strapping boys (Cobalt, Royal, Navy, Arctic, and Denim). Puppies will weigh between 15-30lbs full grown. When the puppy is around 6 to 7 weeks of age we perform the Volhard Puppy Aptitude Test and use this information to best assign puppies to their new forever families.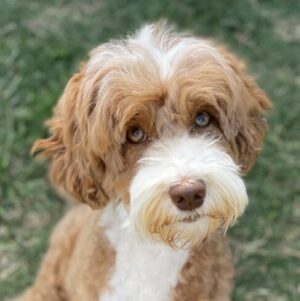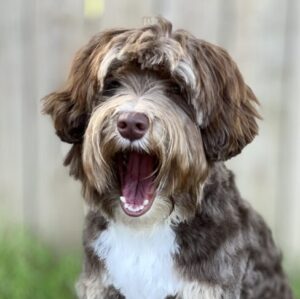 Dam- Brookside Paint me indigo
AKA "Indie"
ALAA-102145
SIRE- hunterberry hill noodle nelson
AKA "noodle"
ALAA-098764